CANCELLED: Cherry Blossom Kite and Piñata Day
We are so disappointed to cancel this year's event due to the poor weather forecast. We hope to see you in 2022! The Mizumoto Japanese Stroll Garden will still offer free admission from 10am-7pm.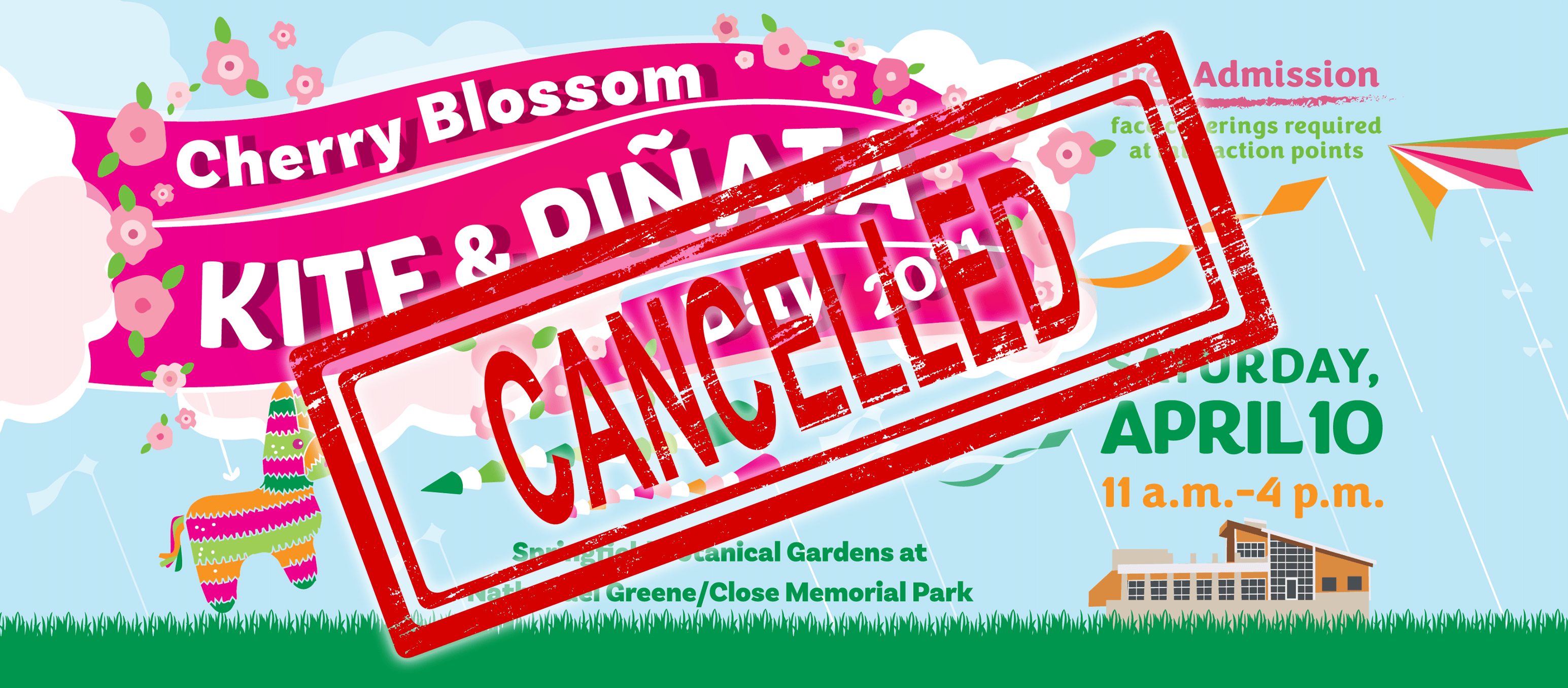 Celebrate culture and welcome spring at the Springfield Botanical Gardens!
Saturday, April 10 from 11am-4pm
Springfield Botanical Gardens
2400 S. Scenic Ave., Springfield, MO
Kite and Piñata Day is a free event for all ages that highlights Springfield's sister city relationship with Isesaki, Japan and Tlaquepaque, Mexico. 
Bring a kite to fly on the great lawn or purchase a kite kit to decorate for $5. Mini piñata kits are also available for $5.
ACTIVITIES
Enjoy live cultural performances and browse a mini market featuring Japanese and Mexican snacks, candies, beverages and souvenirs.
ATTRACTIONS
Take advantage of free admission to the Mizumoto Japanese Stroll Garden from 10 a.m.-7 p.m. and view the historic Gray-Campbell Farmstead between the hours of 1:30 p.m.-4:30 p.m.
PERFORMANCE SCHEDULE

COVID-19 PRECAUTIONS
This year's event has been scaled back due to COVID-19. There will be no pinata breaking, food vendors or booth vendors. Face coverings and social distancing required at all interaction points.
SUPPORTERS
Springfield-Greene County Park Board
SPONSORS
Queen City Real Estate Group
Tony and Linda Shalloup
Samantha Francka
Tom Finnie
Sponsorship opportunities are available starting at $100.