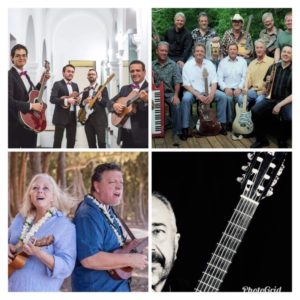 Friday, June 7 from 5:45pm-7:45pm
at Shuffle
2550 S. Campbell Ave., Ste, 800, Springfield
$20 cover at the door, cash or card
Join us for a jam session with Grupo Musical Canela, a four-man band from our sister city of Tlaquepaque, Mexico! Canela will be joined by special guest Enrique Ortiz, an accomplished musician and professor at the University of Guadalajara.
Local musicians representing Uke66 and MDOCK will also join in on the jam session. Uke66 and MDOCK will travel to Tlaquepaque in July to perform at an inaugural music festival inspired by Springfield Sister Cities' annual fundraiser, Taste of Tlaquepaque. Proceeds of the June Jam Session will benefit Uke66 and MDOCK's travel expenses.