Kite & Piñata Festival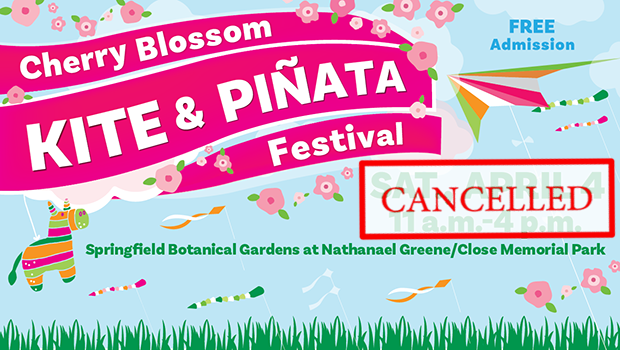 Published on March 17th, 2020 | by Alexandra Saner
0
Kite and Pinata Festival Cancelled
Springfield Sister Cities Association cancelled the Cherry Blossom Kite and Pinata Festival scheduled for Saturday, April 4, 2020 from 11 a.m. to 4 p.m. at the Springfield Botanical Gardens. Sister Cities made this decision in conjunction with the Springfield-Greene County Park Board.
On Monday, March 16, Mayor Ken McClure signed a proclamation of civil emergency within the City of Springfield. Tied to this proclamation is an ordinance prohibiting public gatherings of 50 or more people; the ordinance is in effect for 30 days but will be extended if the proclamation is renewed.
At this time, the Kite and Pinata Festival will not be rescheduled. The free festival is an annual celebration of spring and culture honoring Springfield's sister city relationships with Isesaki, Japan and Tlaquepaque, Mexico.
Centers for Disease Control and Prevention
Springfield-Greene County Health Department