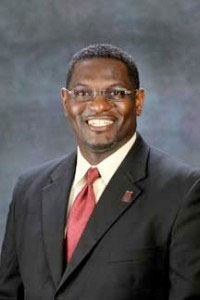 SSCA Boardmember Dr. Kenneth Coopwood, who is vice president for diversity and inclusion at Missouri State University, has been nominated and selected as a recipient of the INSIGHT Into Diversity's Diversity Visionary Award.
This is the only national individual honor in higher education of its kind and is being presented to Coopwood as a tribute to his past and present contributions, future vision, dedication, and long-term commitment to diversity and inclusion.
For the full story, please visit the MSU diversity award announcement here.