Published on April 17th, 2013 | by ssca
Tlaquepaque, Mexico artists will exhibit at Artsfest on May 4-5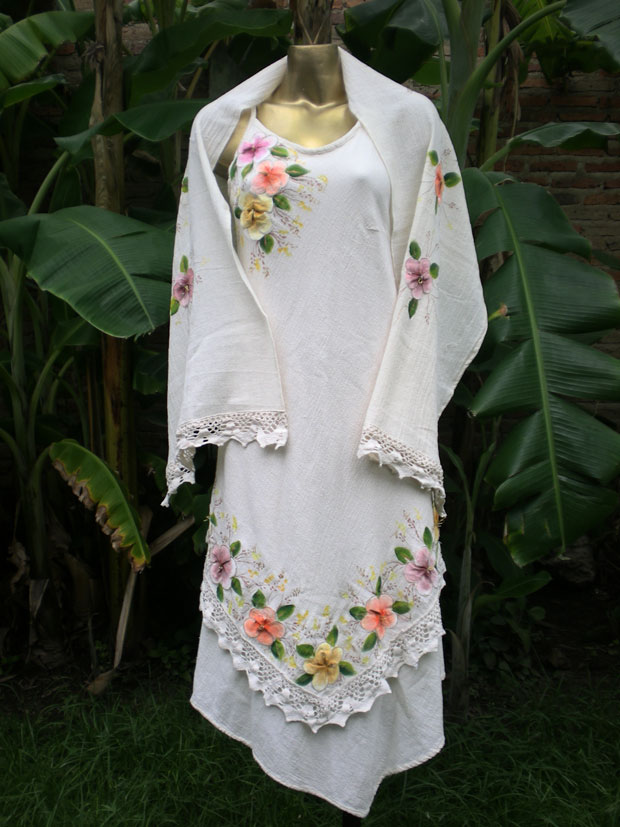 Along with the Mariachi musicians that will be visiting Springfield for ArtsFiesta! May 3rd weekend, Tlaquepaque will be sending visual artists to participate in Artsfest on Historic Walnut Street, the two-day fine arts festival on May 4-5 that features fine arts and crafts work for sale, music and dance performances, hands-on, and Live Art demonstrations. Artsfest times are Saturday, 10 a.m.-6 p.m., Sunday, 10 a.m. – 5 p.m. Tickets are $3 in advance at area McDonalds, or $5 at the gate. The location of the Tlaquepaque booth at Artsfest will be posted soon.
Wood sculptor Daniel Ramirez creates intricate, beautiful and mysterious objects with hand-carved wood.
Edna Jaugueri dyes cotton, then appliques and embroideries it into floral designs on clothing.
Mr. Margarito and Maria Pilar Nunez are a father-daughter team who creates miniature clay figures of famous personalities and have been called Great Masters of Mexican Folk Art.