Japanese Festival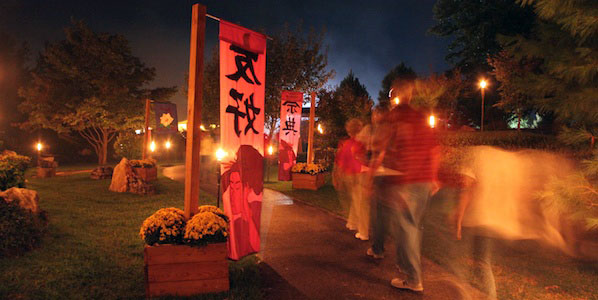 Published on July 20th, 2011 | by ssca
0
Call for Vendors and Artisans for the16th annual Japanese Fall Festival, September 9-11, 2011
The weekend following Labor Day each September, the Springfield Sister Cities Association hosts the Annual Japanese Fall Festival in the beautiful Mizumoto Japanese Stroll Garden. The attendance at this Festival was approximately 9,200 people in 2010. Don't miss your chance to participate in the 16th annual Japanese Fall Festival scheduled for September 9-11, 2011!
Note to artists and vendors: It is the goal of SSCA to keep this event as authentic as possible.
We ask that you give us as many details as you can about the products in your booth. Images would be appreciated.
The SSCA Isesaki Committee will review applications and eliminate those that
1) are not authentic to Japanese culture and tradition.
2) are not authentic to gardening / landscape practices.
3) are in direct competition with items SSCA has available in the souvenir tent.
Space is limited. If you meet our qualifications as a vendor, we suggest you get your space reserved now! Deadline for assignment of booth space is August 5th, 2011.
Click here to download the Japanese Fall Festival Vendor Booth Application here and submit to SSCA at 1923 N. Weller, Springfield, MO, 65803 or email questions to the SSCA coordinator here.