By 4 p.m. Monday afternoon, there was a line at the front door of Nakato Japanese Steakhouse. The restaurant doesn't normally open until 4:30 but opened early for the crowd who was anxious to get inside and start spending money — because 100% of the money spent at Nakato's last Monday night went directly into the Japan Relief Fund to help our sister city Isesaki and Japan to recover from the massive earthquake and tsunami of March 11th.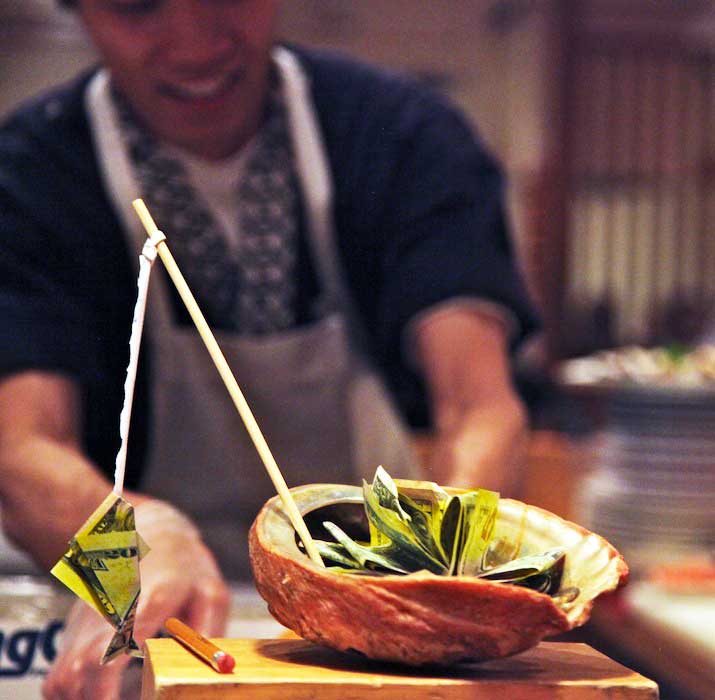 The waiting list for tables lasted until after 9:30. Some people could not stay to eat, so they just put money and personal checks in the cash box. Members of M-Dock band played music in the lobby for the waiting crowd.
People tried to tip the chefs, and they said, "not for us, for Japan." At the beginning of their shift, all the chefs got together and made a combined personal donation to the Japan Relief Fund. At the end of the evening, the wait staff combined their personal donation, and it was matched by management.
The result was the Springfield Sister Cities Association and Nakato Japanese Steakhouse raised approximately $34,000 to support the earthquake and tsunami victims in Japan.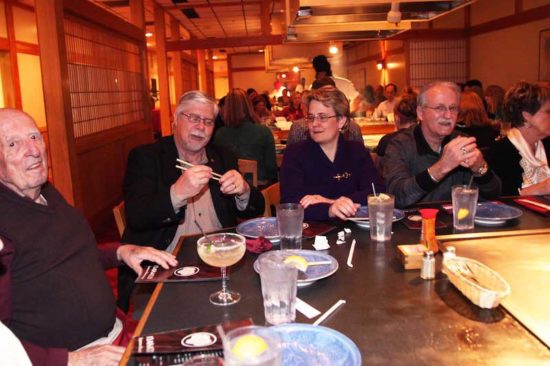 "Through the generosity of those customers who came out for dinner, an extremely generous donation from the Nakato family, and additional donations by management and staff, we were blown away by the support of our community," said Sister City Coordinator Cindy Jobe.
"The Nakato family made sure all of our expectations for the evening were surpassed. In addition, contributions were made by some who just stopped by the restaurant with money and checks, along with those who purchased 'You Are Not Alone' T-shirts, especially designed for the support of our friends in Japan."
SSCA will combine the proceeds with funds raised previously at its Annual Membership meeting, a donation from the Community Foundation of the Ozarks, a bake sale by Kickapoo High School Japanese Club and all funds received in the mail since announcing this effort.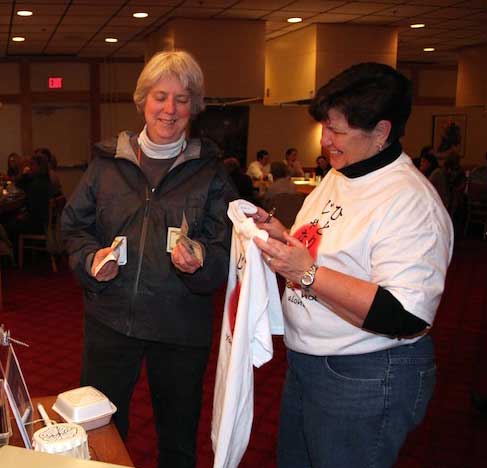 The "first installment" of $40,000 will be sent to Springfield's sister city of Isesaki, Japan at the end of this week to use as they best see fit in the areas with the most immediate needs.
Ongoing efforts continue by students from Missouri State and Drury Universities and Kickapoo and Branson High School Japanese Clubs, who are all raising funds through the end of April.
SSCA will continue its efforts with a musical showcase event beginning at 5:30 p.m., Wednesday, April 13 at Lindberg's, 318 W. Commercial St. Bands that have traveled to Isesaki in the past, including M-Dock, Queen City Cats and others will perform. All proceeds from the event will go to the relief effort. There will be no cover charge, but donations are encouraged.
"We can't say it enough," said Jobe. "Thank you, thank you, thank you for opening your hearts and wallets to our friends in need at this difficult time. Those involved in Springfield Sister Cities are proud to be a part of this community."