Update: The 2011 Cherry Blossom Kite Festival will kick off the opening of the Mizumoto Japanese Stroll Garden at Nathanael Greene/Close Memorial Park, 2400 S. Scenic Ave., from 11 a.m. – 3 p.m., Sunday, March 27.
Admission to the Festival is free for all ages, and it's the one day of the year that the Japanese Garden is open to the public free-of-charge. With inclement weather in the forecast for the weekend, Sister Cities will have a heated tent with hand-on activities such as making samurai hats, origami, and kite building. Kite-making kits for younger children will be available for $3.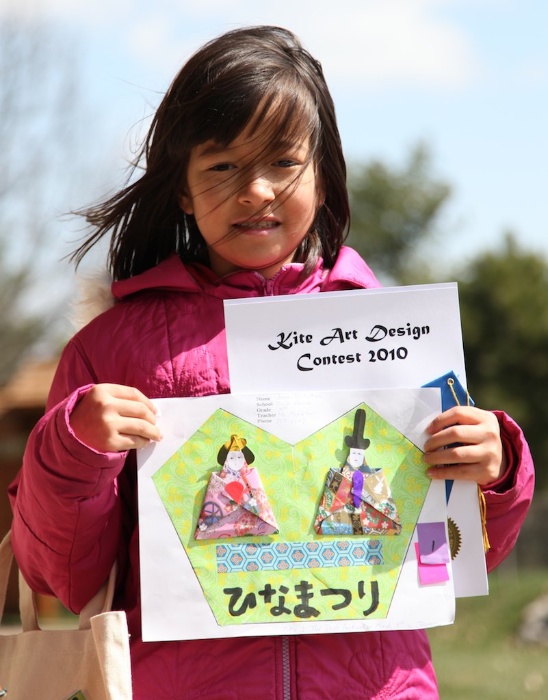 The Springfield-Greene County Park Board's SPARC (Schools, Parks Are Reaching Communities) section will announce winners of a kite design and kite building competition at noon. Other organizations regularly involved with Nathanael Greene/Close Memorial Park also will be on-hand to share information about upcoming events in 2011. Limited Japanese snack food items will be available for sale.
"We're  planning to make the most out of the weather this weekend with at some extra kids activities at the garden," said Jobe. "Things are starting to bloom in the garden, so our visitors might take a walk under an umbrella to see the garden and tea house."
The Mizumoto Japanese Stroll Garden is open throughout the season from 9 a.m. – 7:30 p.m., Thursdays – Mondays, from April 1 – October 31, 2011. General admission to the Garden is $3; 12 and younger are free.
The Kite Festival is presented by Springfield Sister Cities Association (SSCA), Springfield-Greene County Park Board, and Springfield Regional Arts Council.