The 2021 Taste of Tlaquepaque will take place on Friday, October 8. Please check back later for more information!
---
2020 Taste of Tlaquepaque: Concert at la Quinta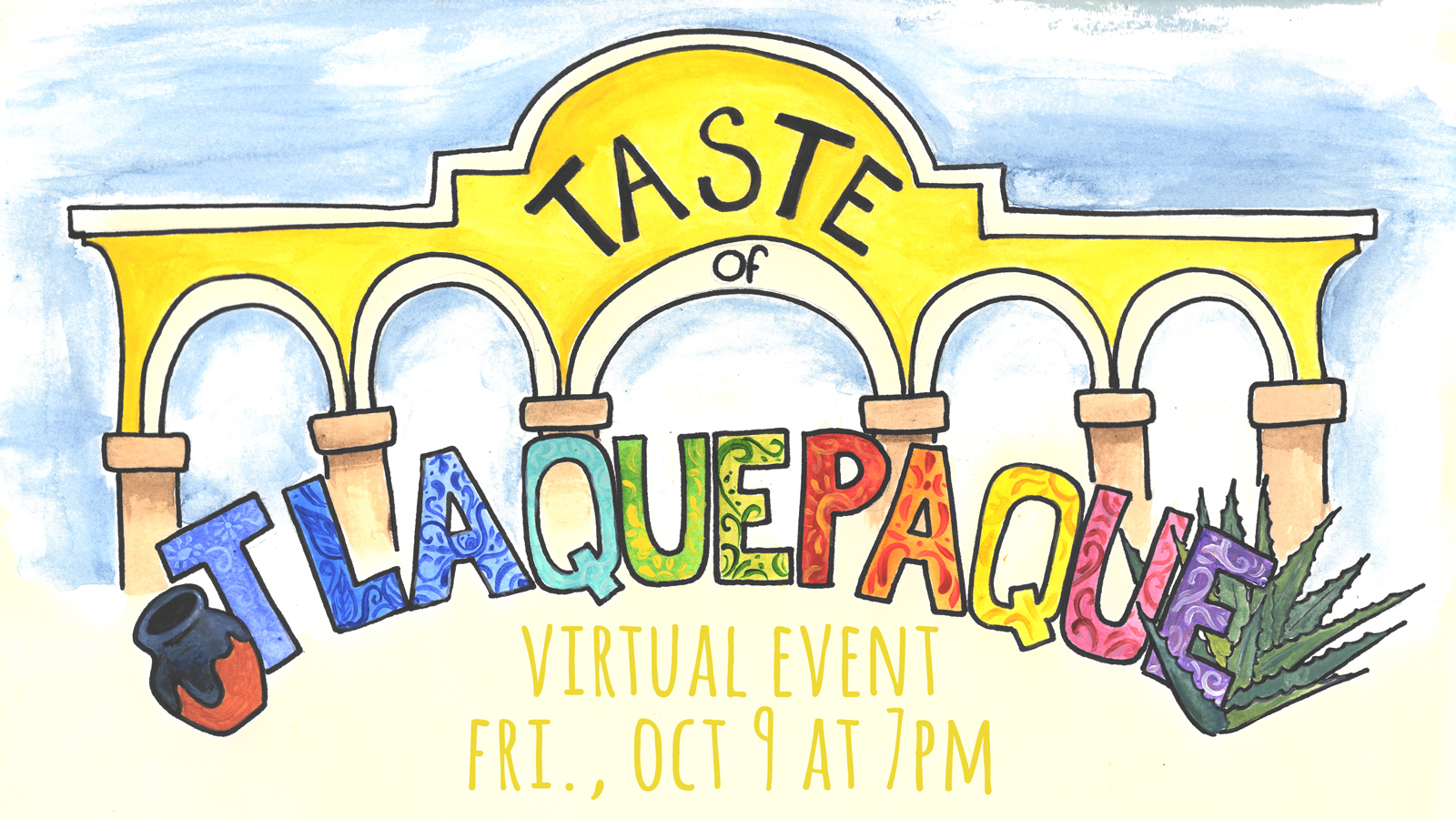 Friday, October 9 from 7-9 p.m.
Streaming Link: $20
Sponsorships: $300 and up – includes link, food, beverage, and more!
Add on food and beverage packages from Tortilleria Perches.
We can't bring friends from Tlaquepaque to Springfield this year, but we can bring more Mexican talent than ever straight into your home! Enjoy performances and live interviews with more than 20 of our dear friends in Tlaquepaque.
Performers
Paco Padilla Xaliscantos
Paco Padilla
Raúl Rodríguez
Bernardo Ruvalcaba
Enrique Ortiz
Javier Iñiguez
Jesús Cervantes
Mariachi Viva Xalisco y Rubí Cervantes
Jesús Cervantes
Bernardo Ruvalcaba
Hugo Cervantes
Karla Vazquez
Eugenio Romero García
Rubí Cervantes
Cantaros de Tlaquepaque
Fernando Quintana
Enrique Ortiz
Sheila Ríos
Germán Quintana
Manuel Orozco
Javier Iñiguez
Grupo Canela
J. Eugenio Romero Leyva
Eugenio Romero García
Miguel Angel Pulido
Ramsés Salazar
Eliud Hernández
and a few surprise guests
Emcee
Joy Robertson of KOLR-TV's Ozarks Live!
Food and Beverage
Round out your experience with an authentic food and beverage package from Tortilleria Perches! Choose between taco or tamale packages, and add on margaritas, Perches beer, horchata, or agua de jamaica beverages. Before the event, pick up your order without getting out of your vehicle at Springfield Brewing Company's The Cellar.
Special Thanks
This event is a true collaboration across cultures.
Producer
Javier Iñiguez
Concert Location
La Quinta Don Jose
Interview Location (Tlaquepaque)
Paco and Ana Padilla
Interview Location (Springfield)
Springfield Brewing Company's The Cellar
Sound and Light Engineer
Mario Vega
Stagehands
Alejandro Vega
Juan García
Ricardo Muñoz
Videographers
Christian García
Estefanía Iñiguez
Brenda González
Miriam Sahagún
Logo Artwork
Andrea Romero Leyva
Tickets
Place your order to bring the Concert at la Quinta into your home! Click the button below to order your streaming link or sponsorship and add on food and beverages.
---
Gold Level Sponsors
Bronze Level Sponsors
Michael and Suzanne Thomas
Richard and Teresa Ollis
Randy and Lisa Bakerink
Denny and Mary Pilant
Tony and Linda Shalloup
Jim and Janet Anderson
Nancy and Michael Hoeman
Supporters