We have some great art and hand-crafted original creations for the silent art auction thanks to artists in Tlaquepaque, Mexico and here at home. The silent auction will be going on through the Membership Celebration that starts at 6:30 p.m. on Friday, March 11, 2016 at The Old Glass Place. In addition there will be a short live auction during the dinner for a ceramic sculpture by Rodo Padilla. Don't miss out. Here's more information about the event. 
Hand made by Mika Logan: Origami rose pendant with earrings and Maneki-neko, beckoning cat, using Japanese Obi fabric with lucky 5 yen coin.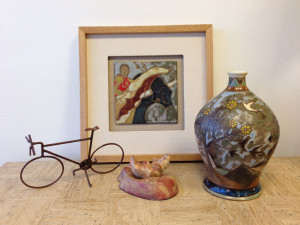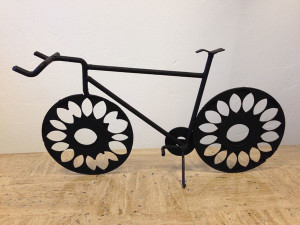 Original ceramic art by Paco Padilla and sculptures by other Tlaquepaque, Mexicon artists.