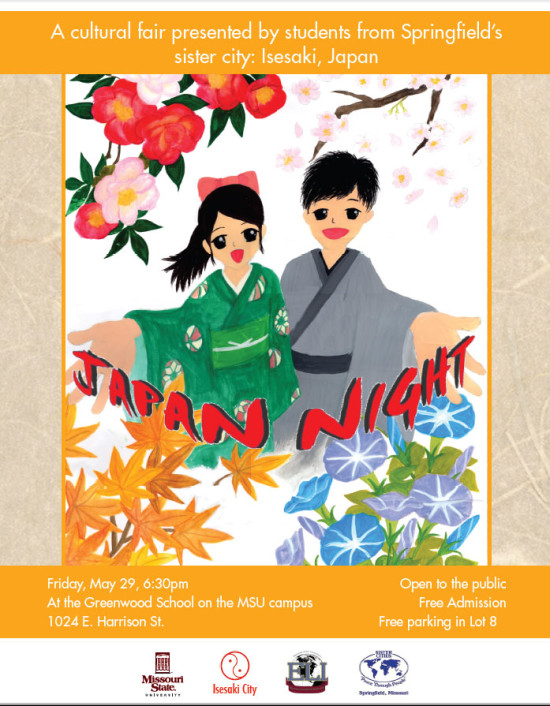 Dear SSCA friends:
We hope you can join us at this event next Friday night for a cultural fair presented by students from Springfield's sister city Isesaki, Japan. It is a fun, FREE, and convenient way for you and your family to show your support of the 150+ students that will be here from Isesaki participating in the Global Studies Program at Missouri State University.
Friday, May 29, 2015 at 6:30 p.m.
At Greenwood School on the MSU Campus
1024 E. Harrison St.
Open to the Public – Free Admission
Free Parking in Lot 8
Also we'd like to say thank you to all of those that have signed up to be "host family for a day" for these students!