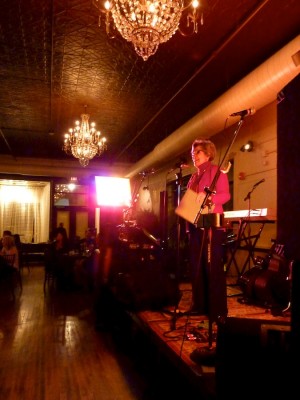 Thanks everyone who turned out for a fun evening at the Savoy Ballroom. The Annual Membership Celebration was a great mix of slide shows of past events, presentations by the Isesaki and Tlaquepaque committees about upcoming events, a review of the impact visiting artists on the schools, and a fun silent auction of art and donated items.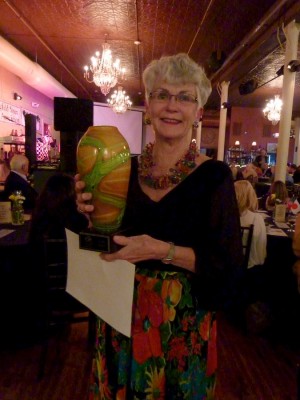 For the first year, volunteer awards were given — to Jane Fast for her work on the Mexico committee, to Claudia Brown for work on the Japan committee, and Pam RuBert for all-around work on the website and social media.
The ballroom was packed! We had seats for 180 people this year, and pretty much filled everything, with a few people at high-tops in the corners. M-Dock band entertained everyone with their tunes, and a few people lingered late in the evening to heat up the dance floor.