Please join us Thursday, April 26th 6-8:30 p.m. at Lindberg's on Commercial Street!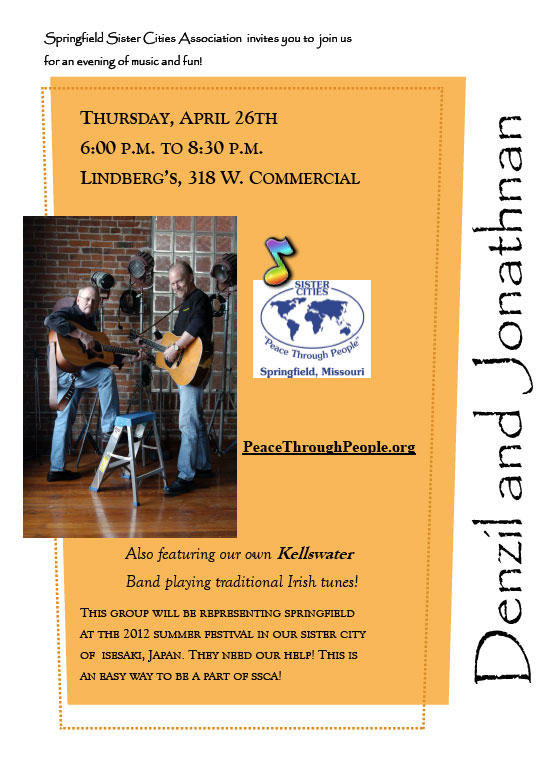 One of our many ongoing exchanges our sister city of Isesaki, Japan is music! Each year SSCA selects a local performing group to represent us at the Isesaki Summer Festival.
SSCA only gives a small amount to this group to help with the purchase of plane tickets. The majority of the financial responsibility of the purchase of the tickets falls to the individuals in the group.
This year SSCA has asked the Denzil and Jonathan Band to represent us. Keep in mind we want to send musical talent, but also "nice guys" who will be positive representatives of our community.
Our commitment as an organization is to host several fundraising opportunities for this group. It is a fun way for friends of SSCA to get together and help…. Just listen to music and celebrate Sister Cities!