Japanese Festival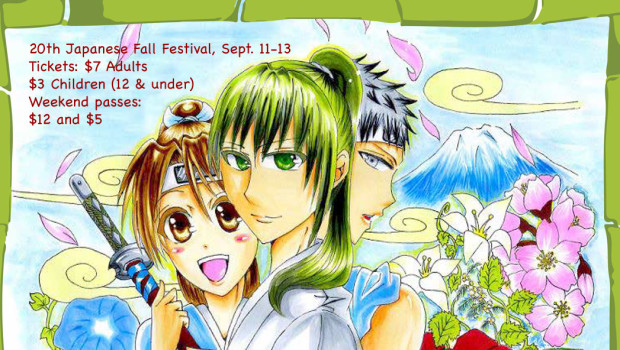 Published on July 30th, 2015 | by ssca
1
News about Japanese Fall Festival on September 11-13, 2015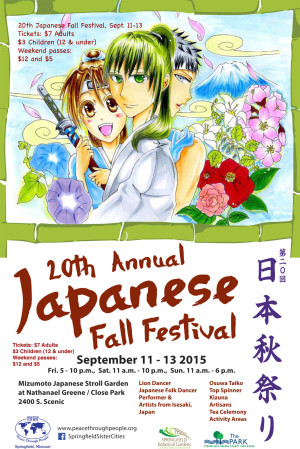 For the 20th annual Japanese Fall Festival in Nathanael Greene / Close Memorial Park at 2400 S. Scenic, Springfield, MO, we are excited to have a wonderful  line up of performers, including a group from our sister city of Isesaki, members of the Japanese Folk Dance Institute of New York, Osuwa Taiko, Mr. Hiroshi Tada, the local group Kizuna along with other local performers and artisans.  We will have tea ceremonies and the tea café, Japanese food and concessions available from Hy-Vee, a great souvenir tent, children's activity area sponsored by Kickapoo Japan Club, a hands-on craft and art tent, and much more!
Tickets will be available at the gate. One-day tickets are $7 for adults, $3 for children (12 and under.) Weekend passes are also available for  $12 and $5.
Please spread the word about the event to all of your coworkers, friends and family.  Social media is a great way to help us get the word out!
Most importantly we need all of our members to sign up for at least one volunteer shift.  We cannot make this event work without your help! Please recruit a friend or family member you trust to work a shift with you and sign them up as well!  Here is the link:
www.signupgenius.com/go/20F044CABAA2DA2FD0-japan