Isesaki students for Global Leadership Academy will be here soon. We still need about 20 host families to host a student for one day or two on Saturday, June 1st, (8:30am-5pm) and Sunday, June 2nd (8:30am-5pm)
Families are welcome to participate one or both days. Any who are interested can send the attached application to Kelsey Goin at ELI or email your name and phone number to receive an individual call from Kelsey.
Isesaki Global Leadership Academy –
Missouri State University English Language Institute
The Program: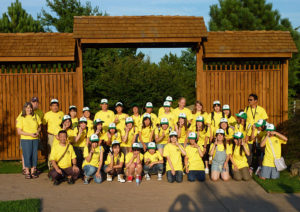 A group of 120 high school junior/senior students will be visiting MSU in May 2013 from Springfield's sister city in Isesaki, Japan. They will be here for about a week with a focus on leadership development as it relates to the 7 Global Challenges facing tomorrow's leaders: Population, Information, Resources, Economic Integration, Technology, Governance, and Security.
Each day, they will listen to guest speakers and then go out into the community for service projects and leadership experiences that put the Challenges into action. They will have a very busy week of learning! The week is wrapped up with a visit to Silver Dollar City and, everyone's favorite activity, Day with an American Family!
Day with an American Family: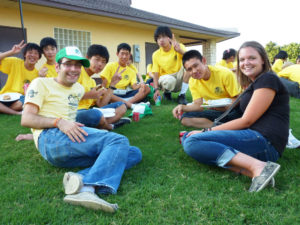 On June 1st and 2nd, students are hosted by local families. The goal is for them to get a glimpse into American family life while feeling welcomed into the Springfield community. With such a large group, this activity gives the opportunity for individual attention to each student which serves the practical purpose of building confidence and also leaves them with fun memories they will cherish for years to come.
Your Role:
The MSU English Language Institute depends on the hospitality of families in and around Springfield to create a memorable experience for these students. As a host, it is up to you to decide how the day is spent. In the past, families have done some of the following activities with students:
Prepare lunch together
Go swimming
Visit the zoo
Play with the family pet
Play family board games
Have a cook out
Go to church
Play Mario Cart!
As you can see, the possibilities are endless!
Applying: Please fill out and return the application below to Kelsey Goin at the ELI. Please note on the application if you personally know one or more of the Isesaki students and would like to be placed with that student.
Click here to download Host Family Information and application