Over 100 high school junior/senior students are visiting Missouri State University for in late May-early June, 2013 from Springfield's sister city in Isesaki, Japan. They will be here for about a week with a focus on leadership development as it relates to the 7 Global Challenges facing tomorrow's leaders: Population, Information, Resources, Economic Integration, Technology, Governance, and Security.
Thanks to Mika Logan for the photos!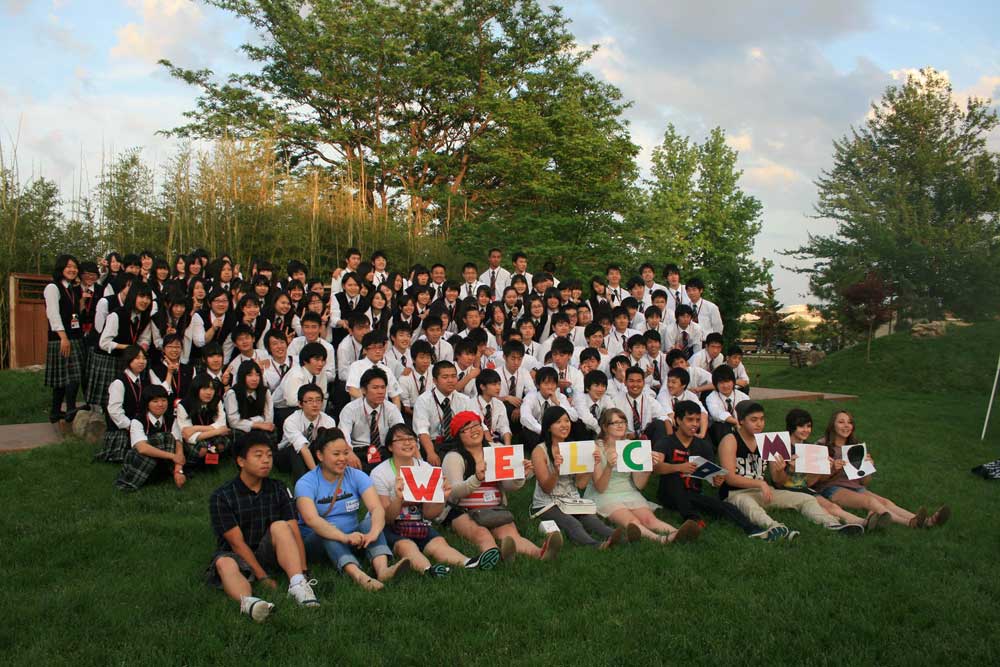 During free time, they enjoyed a hayride at Valley Water Mill Equestrian Center.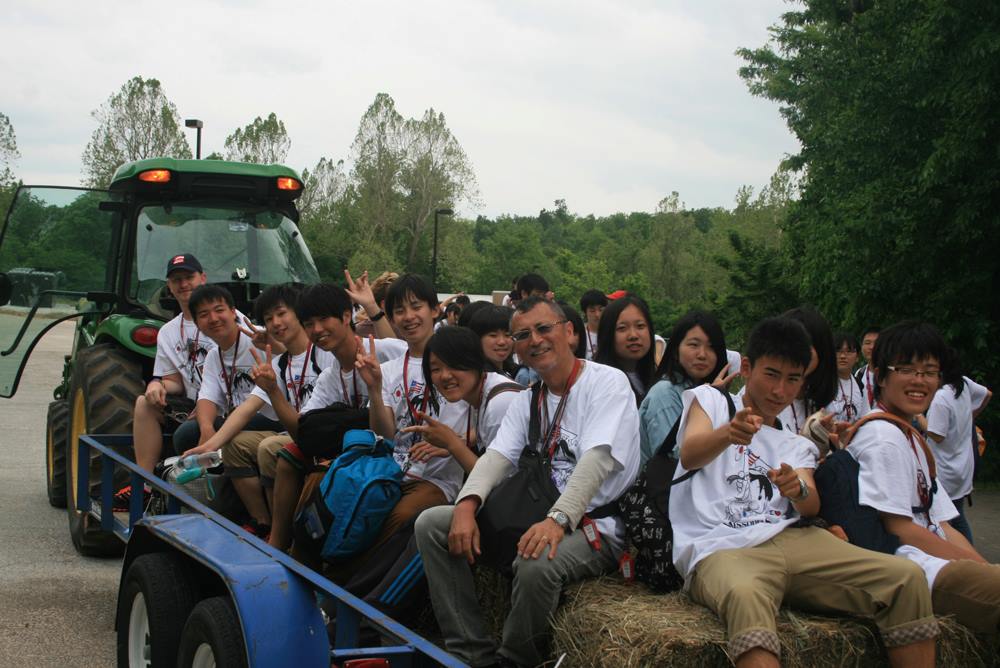 On a weekend day, the students will share a family day with Springfield host families to give them a glimpse into American family life while feeling welcomed into the Springfield community. With such a large group, this activity gives the opportunity for individual attention to each student which serves the practical purpose of building confidence and also leaves them with fun memories they will cherish for years to come.
For information to be a day host family for future students visits, please contact Kelsey Goin at the Missouri State University English Language Institute.