Isesaki News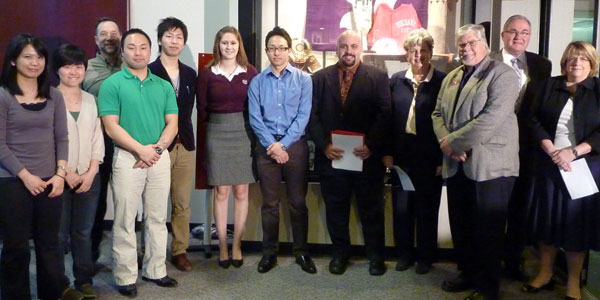 Published on March 18th, 2011 | by ssca
1
Springfield unites for Japan Relief Fund
Springfield Mayor O'Neal lead the press conference Friday morning about growing support in Springfield for the Japan Relief Fund. On the first night the earthquake and tsunami last week in Japan, the Sister Cities membership collected $1500 at the annual membership meeting.
The Community of Foundation of the Ozarks has offered to match that initial contribution and to handle future donations to the fund. The Community Foundation will be a temporary collection point for the funds – the full amount will be sent to our Sister City Isesaki, Japan to distribute where there is the most need at this time.
You may make your contribution in care of the Community Foundation of the Ozarks. Your donation is tax-deductible and 100% of the funds will go to the Japan Relief effort.
Students groups from Missouri State University, Drury University and the Summit Prep School have already begun to raise funds and are now joining their efforts with the Sister Cities Association. MSU students have already partnered with Convey of Hope and committed to raising $30,000 in 30 days. The group of committees is organizing fund-raising concerts, bucket donation collections on campus, and will be sponsoring an April 15 Cardinal game to focus on relief efforts for Japan. The group "Bears Bringing Hope: Illuminating Japan" has committed to raising another $5000 for the Sister Cities fund.
Drury University International Students Association also began collecting donations for Japan immediately after the disaster through a donations table in their student union. They have already collected over $900 for the Nippon Foundation, and will continue their efforts to add to the Sister Cities fund.
Key points from the Press Conference:
1. Fund has been started; all of Springfield can contribute.
2. The Community Foundation will handle the collection and acknowledgment of contributions.
3. Drury students from Japan are raising money for earthquake relief.
4. MSU students are partnering with Convoy of Hope to raise money over the next month.
5. The Summit Prep School will be raising money to help a middle-school in the damaged area.