2011 Sister Cities Annual Membership Celebration
at Historic Firehouse #2
101 East Commercial Street
Friday, March 11 starting at 6:30 p.m.
Food, drink, and some special entertainment will be provided by our local hero band Supercharge, Denzil and Jonathan Band, and a surprise musical guest from Tlaquepaque.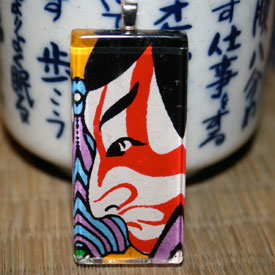 During the event there will be a silent auction of original art, international souvenirs, and other special items donated by our supporters including a Japanese Kabuki necklace made from Kamakura washi paper by Springfield artist and SSCA boardmember Mika Logan.
A mixed media collage of a Tlaquepaque woman making basket is a combination of hand-cut and painted papers by artist M. Joanne Kinney was donated by SSCA boardmember Jane Fast.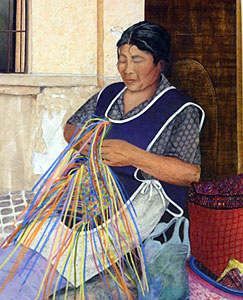 Other special items include ceramic art by Nathan Falter of Springfield Pottery, Brian King of the Mudhouse, and Keith Ekstam, MSU fine arts faculty. South of the border items include ceramic art by our favorite international artists Paco and Rodo Padilla.
Don't miss out!
Get all the latest SSCA news, and bid on goodies in our Silent Auction fund-raiser. You must be a current member to attend, but remember that you may join at the door.