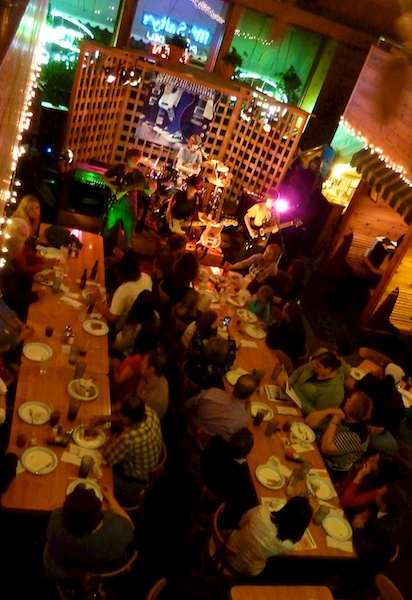 Update: SuperCharge will not be going to Isesaki in August, 2011. Please see their statement regarding cancellation and donations towards this trip.
George, Ben, Brock & Sam of Supercharge were recently awarded the Youth 4 Youth Service Award for 2010 after their performance at the 2nd Annual Springfield Sleepout event at MSU Plaster Stadium to raise community awareness and funds to address Youth Homelessness during National Homeless Youth Awareness Month. You can see the photos of the event and more on their Facebook photos page.
Did you miss the Supercharge McSalty's concert on the 8th? The band had a packed house rocking to music and pizza at their November 8th fundraiser as they prepare to take their act international to attend the 2011 Isesaki, Japan Festival in August. The group of 12-14-year old boys: Ben Grosser, singer and bassist; Sam Holmes and George Timson, guitarists; and Brock Cantrell, drummer, have been chosen to perform there as cultural ambassadors for Springfield.
If you didn't make the concert, you can hear Supercharge perform sing "Lump" by The Presidents of the United States of America on the superchargegigs YouTube channel. And another concert is coming up soon — First Night Supercharge will perform again soon on New Year's eve at Canvas 210, 315 South Avenue for the Springfield First Night celebration.