Isesaki News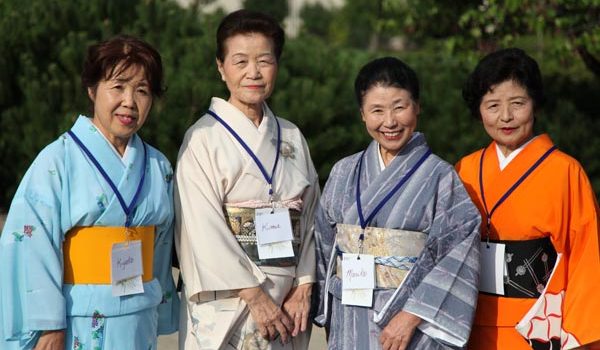 Published on September 10th, 2010 | by ssca
1
Isesaki Delegation visits Springfield for Fall Festival
For the first time in over a year, Springfield welcomes a cultural delegation from Isesaki, Japan for the Japanese Fall Festival. At the festival they will be performing tea ceremony, ikebana (Japanese flower-arranging), a kimono fashion show, and tradition Japanese festival dances.
The visiting women — ten private citizens and one city representative — were chosen to represent Isesaki by the Isesaki Traditional Preservation Society. The women's ages range from late 20's to 70's, and for at least half the group, it is the first time they have ventured outside of Japan.
On Friday before the opening of the festival, the delegation toured the Creamery Arts Center, Jordan Valley Park, the new Sister Cities Plaza inside the Gateway Park which is currently under construction.
During their six-day visit to our city, they will be staying with volunteer host families, do some shopping, and tour Fantastic Caverns and other local sites. The Japanese visitors also have free time to spend with their host families to get a taste of local cultural and customs.
All photos by Russ RuBert.