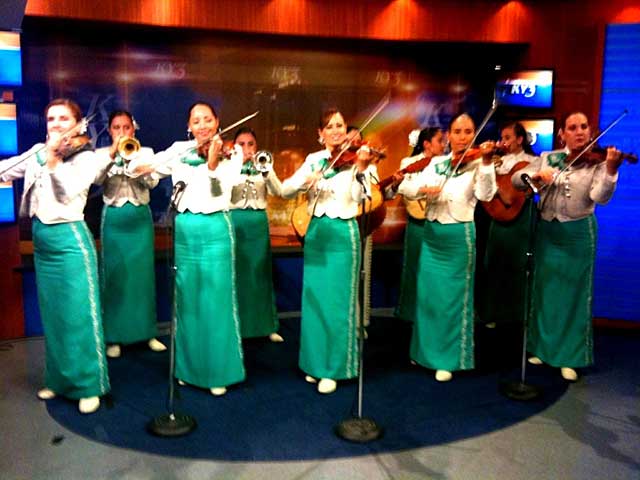 Mariachi Femenil Nuevo Tecalitlan, our visiting all-female mariachi band for ArtsFiesta arrived in Springfield on Wednesday from Tlaquepaque, Mexico – via London. The world-traveling women are full of energy and immediately set about performing at venues throughout town.
On Thursday and Friday, the band performed at public schools including Boyd, Field, Weller, Bisset, Holland, and Willard Elementary schools. Also Drury and Missouri State Universities and the Boys and Girls Club.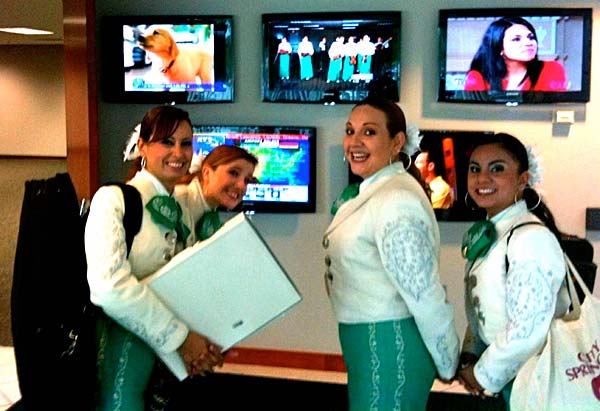 They performed live on KY3 and taped ArtsFiesta! promotions for Ky3 and KSPR. Between all these events, the girls even had a chance to squeeze in a trip to Hammons Field for a Cardinals ballgame on Friday.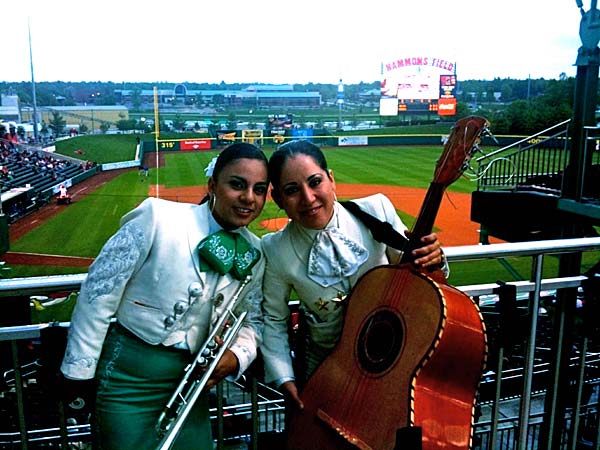 Thanks to all the host families and SSCA committees for coordinating performances and getting everyone to the right place at the right time.
Cross your fingers for good weather at ArtsFiesta! on Walnut Street tonight – it will be a grand performance!